SINK INTO THE NIGHT (Shirt)
You haven't linked a page yet. To configure this you'll need to go to your Theme settings > Product page > Size chart section.
The "Sink Into the Night" shirt is all black with a huge photo print of 'yours truly' on the front of it. We literally got inspired by the 90's print shirts a la Backstreet Boys, 2Pac, etc. you know which ones we mean. We put the the big scratch "Lea Porcelain" logo from our live banner underneath it. The same style as Julien's "Lea" tattoo.
For the ones who can't get enough of concert nostalgia, we have the exact same shirts with a big print of our Eastern European tour in 2019 on the back. The tour was legendary if I may say that and it bears the names and dates of cities we played in like Warsaw, Bucharest, Prague, Riga, Vilnius and Budapest. On top of the dates is a nice picture by Peter Kaaden during our time in Morocco earlier that year. The front photo is taken by Max Hartmann. Absolute must and high-quality!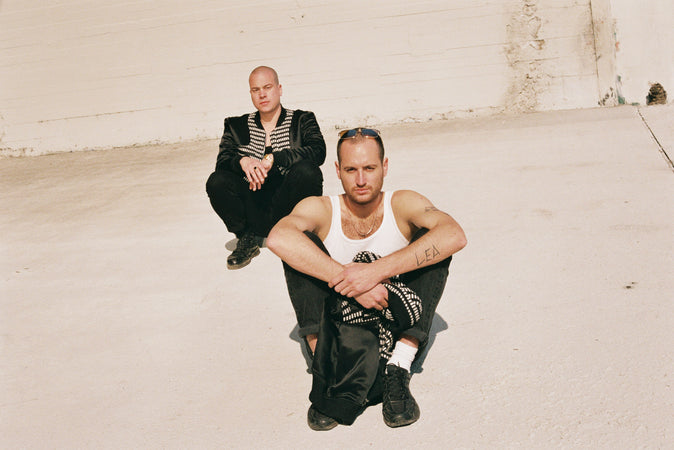 Follow us